Looking for a fun way to celebrate your Medicare Nevada birthday? Look no further! The Medicare Nevada Birthday Rule is an exciting celebration that allows seniors to enjoy special discounts and deals on their birthdays. Shoppers, don't forget to take advantage of these valuable savings.
Medicare Nevada Birthday Rule is a brand new law helping lower your Medicare Supplement premium around your birthday. When replacing your Medicare Supplement, also called Medigap, the insurance company can't determine your eligibility or rate based on your health.
Do you know about the Medicare Nevada Birthday Rule? It's a great way to save money on your prescriptions. Read on to learn more.
Article Topics
What Your Insurance Company Should Inform You?
Your Medicare Supplement insurance company is now legally obligated to inform you of your Medicare Supplement birthday rule open enrollment here in Nevada. You will be receiving a letter in the mail detailing the rules. To your advantage, you are reading this in advance to help yourself. The birthday rule is patterned after California's birthday rule (this is good news). This blog post will cover the law, when it applies and how seniors can lower their Medicare Supplement (Medigap) premium guaranteed. This will allow you to shop for a new lower fair rate for the same plan with the same providers. We'll also talk about who qualifies for this provision and how this will benefit you – so stay tuned!
What is the Medicare Nevada Birthday Rule?
The Nevada Medicare Supplement Birthday Rule allows a Medicare beneficiary with Medicare Part A and Medicare Part B with a current Medicare Supplement to replace that Medicare Supplement plan with equal or lesser benefits guaranteed. Why is this important? All Medicare Supplements get rate increases, and generally, they happen every year and sometimes twice a year. This rule allows you to shop for a lower rate for the same plan letter you have now. Or a plan letter with lesser benefits with a different carrier, and your acceptance is guaranteed. You are also guaranteed to get the best available rate regardless of your health.
Is Nevada Medicare Supplement Birthday Rule Important?
The Nevada Medicare Supplement Birthday Rule is important here in Nevada. Your yearly birthday gives you the right to change your Medicare Supplement and seek a cheaper cost. During this time, the insurance companies cannot ask you any health questions as a condition of qualification. There is nothing the insurance companies can do to deny you and must offer you their lowest rate. We have switched people who are currently battling cancer, had a stroke or heart attack, and have helped a few people in the hospital lower their Medicare Supplement plan premium guaranteed. GET A FREE RATE QUOTE HERE. They were given the same rate as the person that is healthy as a horse. They must accept you. If you switch Medicare Supplements, all of your pre-existing conditions must be covered with no waiting periods.
What are the Dates for Changing Medicare Plans?
It's a common misconception that you can only change your Medicare Supplement during the Medicare Annual Enrollment Period (AEP) from October 15th to December 7th. You can change your Medicare Supplement anytime during the year you want. However, you will likely have to answer a series of health underwriting questions to qualify. For the first time in Nevada, you are allowed to change your Medicare Supplement plan guaranteed around your birthday.
This birthday open enrollment starts the first day of your birthday month. It remains open for at least 60 days thereafter. It's also misunderstood that you can change your Medicare Supplement during the Medicare Annual Enrollment Period guaranteed issue. Meaning the insurance company, you apply to must accept you no matter what your health conditions are. This Medicare annual enrollment period from October 15 to December 7 has nothing to do whatsoever with Medicare Supplement plans and Medicare Supplement guaranteed issues.
The Medicare Annual enrollment period is only in regards to Medicare Advantage, also called Medicare Part C or stand-alone prescription drug plans, also known as Medicare Part D. When you sign up for Medicare, it is important to know and understand these rules. I get calls all the time from people that called a big call center or an insurance company directly, and they don't tell them the whole story.
What is the Goal of an Insurance Company?
Their goal is to sell you a plan. They have sales quotas they need to maintain to keep their jobs, get raises, etc. My goal is to educate you and not sell you. Understanding Medicare is what I want for you. When I explain Medicare to you, you can make the best decision for your needs today. But also for your needs for years to come. You need to know what Medicare, Medicare Enrollment, Medicare Enrollment Periods, Medicare Explained, Medicare Supplement vs. Medicare Advantage, and the risk of Medicare Advantage.
A call center or insurance company may spin the facts in an attempt to get you to enroll in a plan they want you to be in for monetary purposes. Be careful when they talk to you about Medicare Advantage, also know as Medicare Part C. There is nothing wrong with Medicare Advantage. Still, it has a lot of limitations and confusing rules. If those rules are not explained thoroughly, you could be getting a plan that doesn't fit your exact need. Enrollment in Medicare Part C or stand-alone plans through Medicare is a little complicated. You might not be aware of the differences. But I can help make it easier to understand by breaking down all your options and what's best for you as an individual based on your health coverage needs.
Why the Medicare Nevada Birthday Rule is a Unique?
The Medicare Nevada Birthday Rule is unique because the insurance companies cannot ask you any medical underwriting questions during your Nevada Medicare Birthday Open Enrollment. This type of law is only available in Nevada, California, Oregon, and Idaho; Missouri also has a similar rule but is based on when the policy's anniversary date is. In other states, when you want to look for a lower, more fair rate, you must be medically underwritten when you want to change your Medicare Supplement.
When an insurance company underwrites you, the insurance company can ask you a series of health questions to see if you qualify for their company. If you don't qualify, they have the right to deny you coverage. Or, if you do qualify and have certain health conditions, they have the right to charge you more premium every month. What happens in other states, if you have certain medical conditions, the likelihood of a different Medicare Supplement company accepting you is minimal. This means you are stuck with the Medicare Supplement you have and must have accepted whatever rate increases they impose.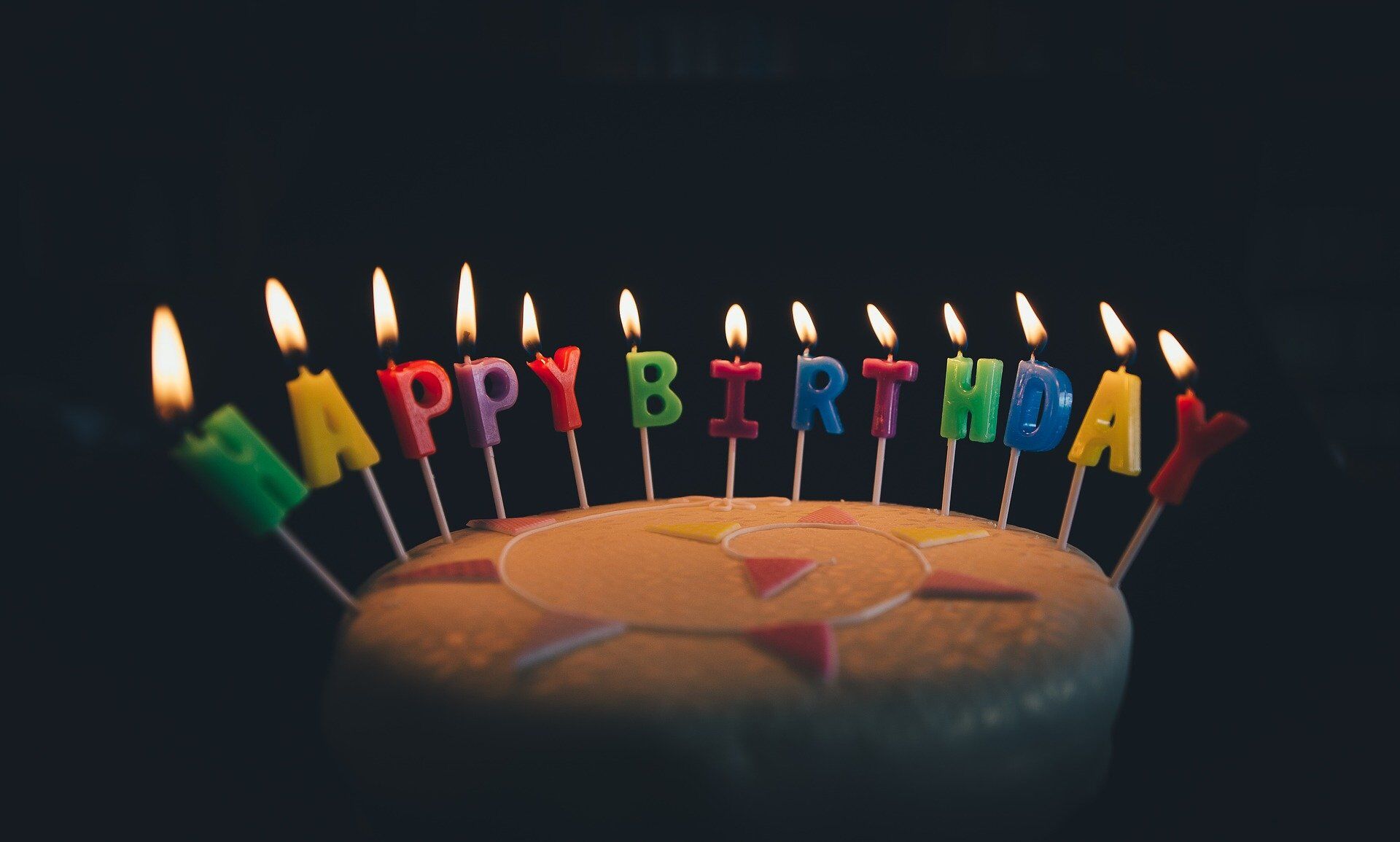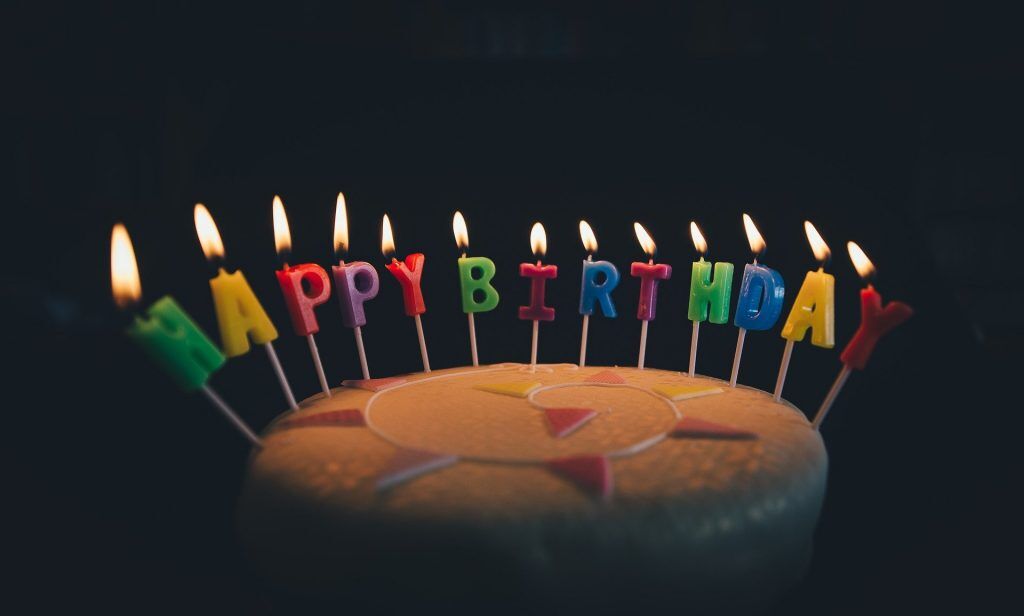 Can Insurance Companies Refuse Coverage?
It's important to remember that you can apply to change your Medicare Supplement plan without your health affecting the premium cost or being denied during the Medicare Nevada Birthday Rule. This means, if you have any unfavorable factors such as a chronic illness like diabetes or heart disease, then now would be an excellent time to contact me and find out how I could help provide more protection for yourself!
Here in Nevada, with the Medicare Supplement Nevada Birthday Rule, the insurance companies are not allowed to deny you coverage or raise the premium if you have unfavorable health when you apply to their company during this birthday rule open enrollment time. Remember, this Medicare open enrollment time applies to people that already have a Medicare Supplement.
Medicare Nevada Birthday Rule: When the Law Does Not Apply
I have people who ask if they can enroll in a Medicare Supplement guaranteed issue during this time around their birthday if they don't already have a Medicare Supplement. Unless you are turning 65, losing your group health insurance coverage, or under a few other instances, the answer is, "no." If you don't have a Medicare Supplement and would like to get one and you are outside of an open enrollment like turning 65, or you have lost group coverage, or your Medicare Part B is newly effective, then you must answer health underwriting questions to qualify, and all the companies have different questions. Here is an excerpt from the law. I get this directly from the state of Nevada's website. You can find the direct link to the law below.
It's States, "an insurer that issues a Medicare supplemental policy shall offer to a person currently insured under any such policy an annual open enrollment period commencing with the first day of the birthday month of the person and remaining open for at least 60 days thereafter, during which the person may purchase any Medicare supplemental policy made available by the insurer in this State that includes the same or lesser benefits. Innovative benefits, as described in title 42 U.S.C. § 1395ss(p)(4)(B), must not be considered when determining whether a Medicare supplemental policy includes the same benefits as or lesser benefits than another such policy."
What this is saying is starting on the first day of your birthday month. For example, if you were born on any day in September, your open enrollment begins on September 1st. You have at least 60 days from that date to fill out an application and get your new policy in effect.
What are Innovative Benefits
Innovative benefits are extras the insurance company can add as an incentive to purchase their policy and make them stand out. You can see that Medicare requires that medical benefits must be identical for every employer. What the insurance company can do is offer you extra benefits. A few companies offer vision and hearing insurance. Some companies offer free gym memberships.
Some companies offer over-the-counter pharmacy benefits too. For example, let's say you have a Medicare Supplement Plan G without any innovative benefits. If you want to move to a company that offers the Medicare Supplement Plan G that also has innovative benefits. If you are in your Medicare Nevada Birthday Rule, the new company with innovative benefits must accept you.
How Do I Choose the Right Price?
You need to be sure you know what type of insurance plan is best for before buying a policy. Not all companies or rates are the same, which means that one company may offer better coverage than another. But have higher premiums while still having competitive rates. The prices change depending on where you live in Nevada. However, getting a quote for insurance is easy! You can search for a more fair rate at https://nvbirthdayrule.com to find prices for different companies and plans in your area. There's no obligation whatsoever, so you can have a look around as much as you like without any fear of being sold something that's not right for you! I know it's secure because I created the website.
Key Takeaways
If you've been following this blog, you know that I love to share my knowledge and expertise with others. It may seem like a small detail, but the Medicare Nevada Birthday Rule is essential to know when replacing your insurance. It's better to enjoy your birthday without worrying about coverage for any existing health problems at this time of year. When this occurs, it makes no difference how old you are. This is your once-per-year pass to shop all of the carrier's rates to ensure you get the best possible and fairest rate.
As I said, we know the medical benefits from Medicare Supplements are standard. Plan F, Plan G, and Plan N provide the same medical benefits. The only difference is the price you pay and if the company offers any innovative benefits. To get a free price quote from all of the companies, you can go to nvbirthdayrule.com. This is my website, so you know it is secure, and any information you enter will be safe. I will provide you with a comparison of your current Medicare Supplement. We will see if we can save you some money for the same coverage and add some innovative benefits.
Have any questions about today's topic? Feel free to leave them in the comments below!
About The Author — Christopher Duncan
I'm Chris Duncan, owner of Trusted Benefits Direct. As your Medicare advisor, I want you to know that my business offers superior solutions for everyone. I do not work for insurance companies. This allows me to serve you at a high level without any hidden agendas or conflicts of interest. All resources are provided at no cost because people must find peace of mind when looking ahead years down the line.
As an insurance agent, it's my goal to make your life easier. That includes the process of securing all types of coverage for you and your loved ones, including Medicare Supplements, Medicare Advantage, Medicare Part D, Final Expense life insurance services, and retirement security plans. You can reach me toll-free at 800-910-3382 or get a free quote on MedicareRateQuote.com with just a few clicks! Don't forget that I also offer contact forms if you would like more information from trustedbenefitsdirect.com – click here now!
Important YouTube Channel Details
I appreciate you looking through my article. If it is interesting to you, please subscribe to my YouTube channel. Don't forget to share this on social media channels such as Facebook and Twitter so your friends can read it too! I appreciate it when people take the time to comment or post their opinion of my articles to continue writing content related to Medicare Basics, Medicaid Made Clear, Medicare Explained, Medicare 101, and others. It's always nice to know that you're reading my blog! Of course, I'm looking forward to seeing more of you soon on my next blog!