Is There Medicare Coverage for Allergy Testing? This is a question that many people ask themselves, but the answer isn't always straightforward. We will explore your options for Medicare coverage of allergy testing. Also, how you can find out whether or not it's covered. If you're a senior with allergies, finding out whether or not Medicare covers allergy testing can be frustrating. The good news is that Medicare does cover some allergy testing. But it's important to know which tests are covered and which ones aren't. I'll also share some tips for how to pursue coverage if you need it.
Article Topics:
What is Allergy Testing?
Allergy testing is a way of determining what specific substances, or allergens, cause an allergic reaction. We know when we are having problems with our health and a doctor can't figure it out is when they start to turn to allergy testing. These test results help, or at least I hope so, help our doctor make a diagnosis and create the best treatment plan for us. Many different types of allergy tests can be done by blood samples, skin prick tests, food allergies, and more. Medicare Part B covers allergy testing because it is a "diagnostic laboratory test."
Is There an App for My Medicare?
Here is an app from Medicare called "What's Covered." When looking at the app you can see, allergy testing falls under the category of Medicare Part B coverage. By the way, if you don't have this app on your phone. I think it is one of the great things Medicare puts out. Click on the photo below to go directly to the website so you can download it. This Medicare app is great but you might have to do a little searching on the internet to see where your specific search term is classified. For example, when you search for the term allergy it doesn't appear in the app.
But if you do a little research you will learn that an allergy test is a diagnostic laboratory test. Then you can search for diagnostic laboratory tests in the app. You will discover that Medicare Part B covers it. You can then click on costs and it says "you usually pay nothing for Medicare-covered clinical diagnostic laboratory tests." I have found that most of my clients when they get these tests end up owing the 20% coinsurance, but that isn't a problem because they have Medicare Supplement Plans for that.
Medicare What's Covered App
Those of my clients who have Medicare Advantage (Medicare Part C is another name for it) have a set copayment amount to pay. There are also a few other dropdowns when looking at the app. One says "what is it" and it says "tests done to help your doctor diagnose or rule out a suspected illness or condition." And there is one more, it is under, things to know, states "Medicare also covers some preventative tests and screenings to help prevent, find, or manage a medical problem." This app isn't perfect, a lot like Medicare isn't perfect, and come to think of it a lot like me, I'm not perfect either. But there is a lot of good information you can find in the app. I suggest you download and explore it a little.
Medicare Coverage For Allergy Testing: How Medicare Supplement can Help You
If you are wondering which Medicare Supplement plans also called Medigap plans that will pay the 20% coinsurance they all will pay at least a portion of the Medicare Part B 20% coinsurance. Our most popular plans are plan G, and Plan N. Plan G will pay 100% and Plan N will pay 100% after a copayment of up to $20 for a doctor's office visit and up to $50 copayment for an ER visit.
Next, let's talk about a list of criteria you will likely have to meet in order to have Medicare Part B cover your allergy test. They are: first, your physician must prescribe the allergy test. Your doctor must be a Medicare-eligible physician. You and your doctor must agree that the test is medically necessary. The testing must take place in a Medicare-approved laboratory with no previous therapy alternatives that have been able to manage your allergies or allergy symptoms. Lastly, your physician can prove this testing is the first part of a complete, Medicare-approved treatment program.
Medicare Coverage For Allergy Testing: Disclaimer
Now I would like to add my disclaimer here. This is meant to be an informative helpful list. Not all allergy tests are considered clinical diagnostic laboratory tests and not all tests will be covered. This isn't meant to be all-inclusive. Meaning, even if you don't satisfy everything on this list, am I suggesting for you not to seek medical attention from your doctor. Please seek the advice of your doctor and follow the guidance of your doctor. It is not my intention to provide medical advice through the information I supply.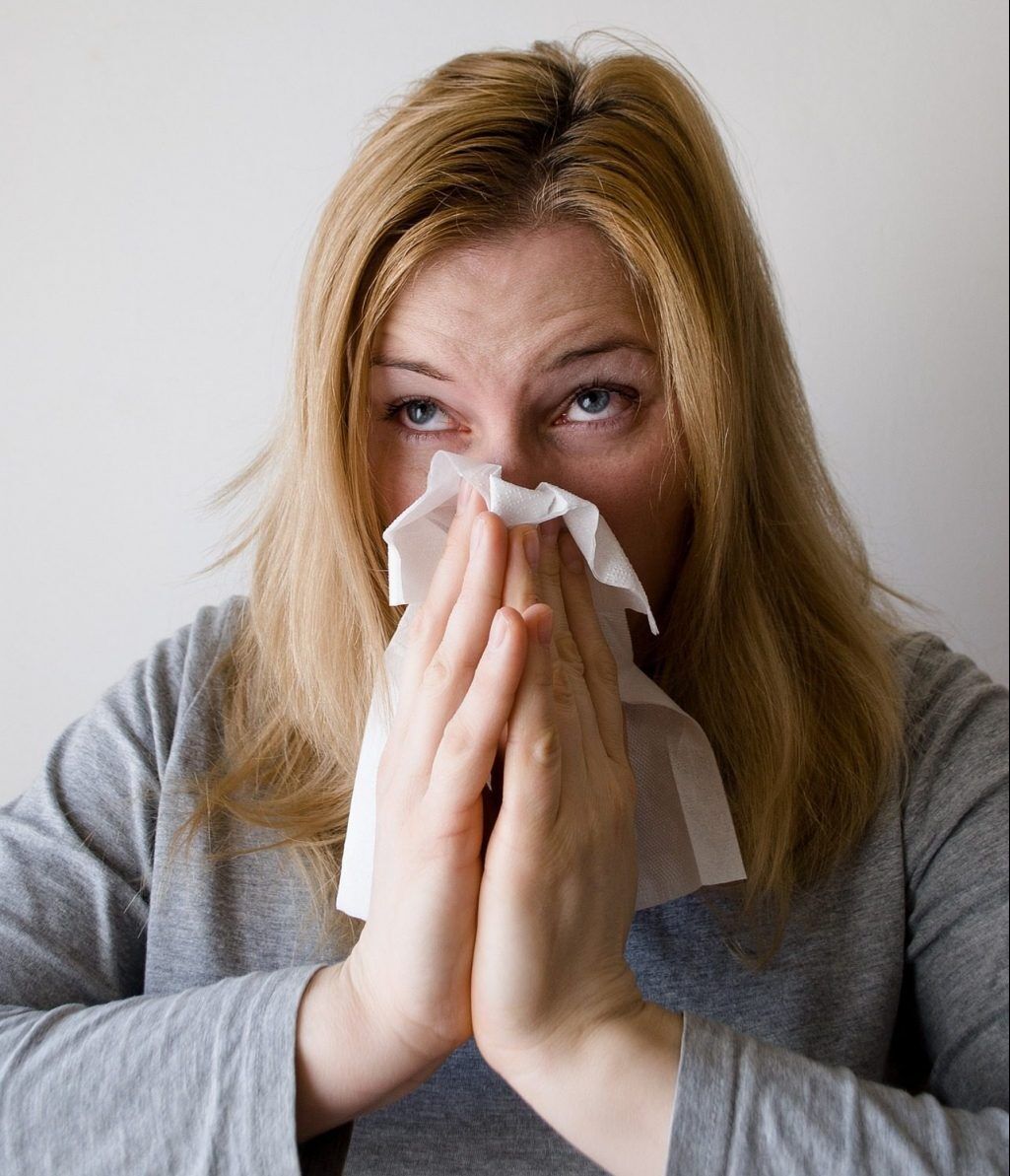 When Should Allergy Testing Be Done?
Allergy testing can be done at any age as studies have shown that some people may develop allergies in adulthood. Kids with asthma, eczema, or hay fever can get the testing to discover if they react to certain allergens.

Studies indicate there is a genetic component to the development of these allergies. A family history of allergies should prompt testing.

People with anaphylaxis, asthma attacks, or persistent sinus infections should have allergy testing done as well.
Now here is a list of allergy tests that Medicare Part B covers, they are:
Skin procedures – these are tests for allergies related to substances such as pollen or animal dander, food, insects, certain drugs, and more.

Next are blood testing procedures – these test your blood for allergens when your body comes into contact with them by analyzing the presence of antibodies.

Last on our list is food challenge testing – as an outpatient, this test only checks for food allergies.
Conclusion — Does Medicare Cover Allergy Testing? | Know Your Options Now!
I hope that this blog post has given you some useful information on how to get allergy testing done. Speaking from personal experience, I know it's not always easy or convenient for people to find the time and money to go through with an allergy test; but if you have any allergies, finding out what they are can be life-changing!
I'd be happy to answer any questions you have about my services. Did you enjoy the blog post today? Leave a message or ask a question in the comments section!
About The Author — Christopher Duncan
I'm Chris Duncan, owner of Trusted Benefits Direct. As your Medicare advisor, I want you to know that my business offers superior solutions for everyone. I do not work for insurance companies, which allows me to serve you at a high level without any hidden agendas or conflicts of interest. All resources are provided at no cost. Because people must find peace of mind when looking ahead years down the line.
As an insurance agent, it's my goal to make your life easier. That includes the process of securing all types of coverage for you and your loved ones, including Medicare Supplements, Medicare Advantage, Medicare Part D, Final Expense life insurance services, and retirement security plans. You can reach me toll-free at 800-910-3382 or get a free quote on MedicareRateQuote.com with just a few clicks! Don't forget that I also offer contact forms if you would like more information from trustedbenefitsdirect.com – click here now!
Important YouTube Channel Details
I appreciate you looking through my article. If it is interesting to you, make sure to subscribe to my YouTube channel. Don't forget to share this on social media channels such as Facebook and Twitter so your friends can read it too! I appreciate it when people take the time to comment or post their opinion of my articles to continue writing content related to Medicare Basics, Medicaid Made Clear, Medicare Explained, Medicare 101, and others. It's always nice to know that you're reading my blog! Of course, I'm looking forward to seeing more of you soon on my next blog!