If you're a senior citizen, there's a good chance you've heard of the shingles vaccine. But is it covered by Medicare? And if not, how much will it cost you out-of-pocket?
Original Medicare doesn't cover the shingles vaccine. Medicare dictates that whatever Part D plan you have must have coverage, but the costs under your Part D plan can vary greatly between plans. If you have a Medicare Advantage plan that also has Part D coverage then you will also have coverage.
If you have Medicare Part D there is coverage for the shingles vaccine. If you are wanting to get the shingles vaccine. Using your Medicare Part D plan may not be the best option available to you. Read on to learn more about Medicare coverage for the shingles vaccine.
Article Topics:
What is Shingles?
Shingles are distinguished by a swollen blister on one side of the face or body. The rash is made up of blisters that scab over in 7 to 10 days and disappear entirely in 2 to 4 weeks. In particular, the Centers for Disease Control and Prevention (CDC) estimates that one in every three individuals in the United States will experience shingles over their lifespan. People frequently experience discomfort, scratching, or tingling in the region where the rash will form before it occurs. Shingles on the face can cause visual distortion and eye injury. In rare cases (typically in individuals with compromised immune systems), the rash can be more severe and resembles a chickenpox rash.
Does Medicare Part A or B Cover Shingles Vaccine?
The shingles vaccine is not provided by Medicare Part A (Hospital Insurance) or Medicare Part B (Medical Insurance). This also means that if you have a Medicare Supplement or a Medicare Advantage plan, (MA will cover your shingles vaccine if Part D is attached to your MA plan), they will not cover it either. In general, Medicare Part D prescription drug programs cover all commonly available vaccines (such as the shingles shot) that are needed to avoid sickness. The two commonly produced shingles vaccinations, Shingrix and Zostavax are only provided by Medicare if you have a stand-alone Part D drug plan or a Medicare Advantage plan that includes Part D drug coverage.
The shingles vaccination is required to be covered by Medicare Part D programs. Most entail a copayment, which varies greatly between plans. If you haven't fulfilled your plan's deductible for the year, you'll almost certainly have to pay a majority of the amount.
Ensure You're Covered
If you have Medicare Advantage or Medicare Part D, you should take the following measures to ensure that your shingles vaccination is covered:
Ask your doctor if they will bill your Part D account directly.
If your doctor is unable to charge your account directly, request that he or she negotiates with an in-network pharmacy. The pharmacy will indeed be capable of supplying you with the vaccination while directly billing the benefits.
If you are unable to do any of the aforementioned alternatives, submit the vaccination bill for reimbursement to your Part D insurance company.
If you must apply for reimbursement, you must pay for the entire cost of the shot before you get it. Your insurer should reimburse you, but the payment would change depending on the plan and whether or not the pharmacy was in your network.
Where to Get Shingles Vaccine?
At the pharmacy. You'll require a doctor's prescription, so after it's been transmitted, you'll be able to buy the injection at a retail pharmacy. The vaccine is available at most large chains and some small pharmacies. Use a pharmacy in your Part D plan's network, and the pharmacy will bill the plan directly, leaving you with the applicable deductible and copayment.
In the doctor's office. If you get vaccinated at a doctor's office, find out if the office can charge your drug prescription plan directly or if it partners through a pharmacy that can. In the event that this is often the circumstance, it'll work as already portrayed, with you owing a copayment. If not, you will be required to pay the entire amount upfront, and then make an application for compensation from the insurance company. Keep in mind if the doctor's bill for prescribing the vaccination can surpass the plan's permissible payment, in which case you will be responsible for the difference. It's still a smart idea to double-check all ahead of time.
Who is in Danger of Getting Shingles?
Anybody that has suffered from chickenpox, including children, is susceptible to shingles. Shingles, on the other hand, are most prevalent in people over the age of 50. Shingles are much more likely to happen as people age. People that have medical disorders that impair the immune system's function, such as tumors, leukemia, lymphoma, and human immunodeficiency virus (HIV) infections, or that take medications that weaken the immune system, such as steroids and medicines administered during organ transplantation, are more likely to develop shingles.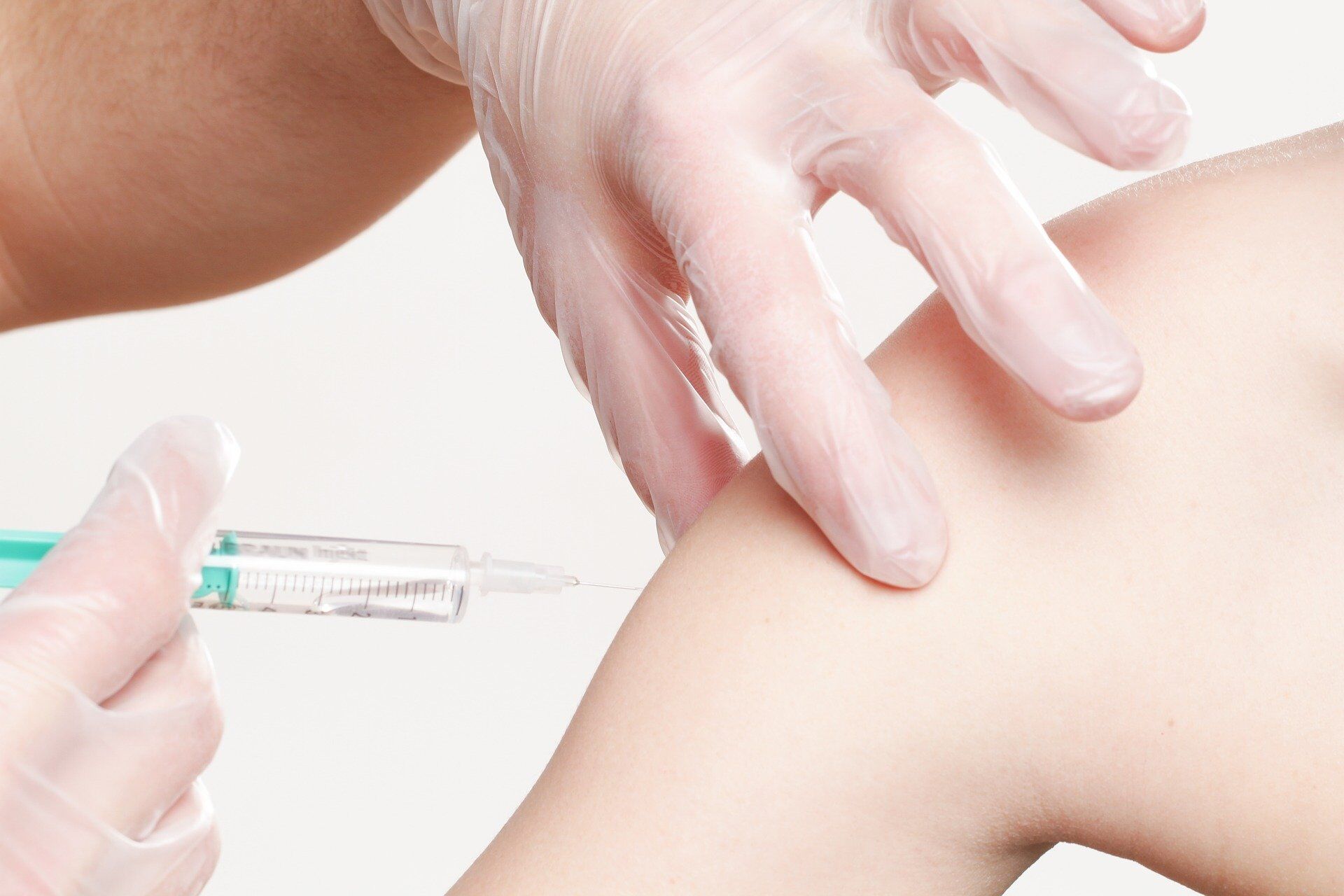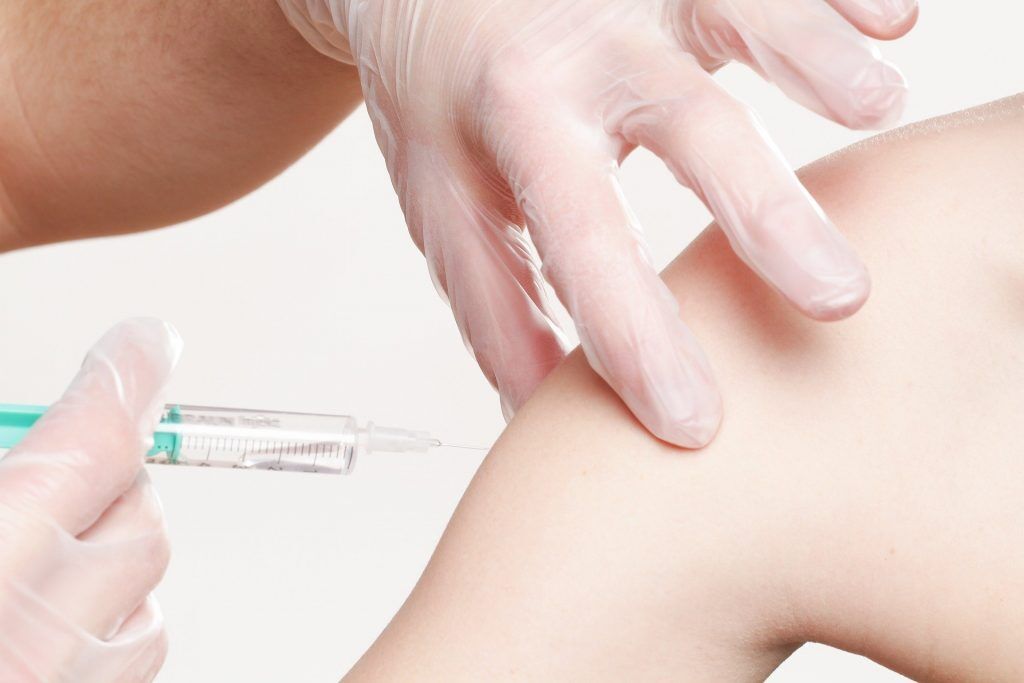 Is the Shingles Vaccine FDA Approved?
The Food and Drug Administration (FDA) has only approved two shingles vaccines: Zoster vaccine live (Zostavax) and recombinant zoster vaccine (Shingrix). To stop shingles, each performs a slightly different role.
Shingrix
Shingrix received FDA approval in 2017. It is the CDC-recommended vaccine for shingles protection, according to Trusted Source. Since the vaccine includes inactivated viruses, it is more endurable for those with weakened immune systems.
Zostavax
The Food and Drug Administration approved Zostavax in 2006 for the prevention of shingles and postherpetic neuralgia. A similar kind of live vaccine is the measles, mumps, and rubella (MMR) vaccine.
How to Get Shingles Vaccine Covered?
Although Original Medicare does not cover the shingles vaccine, these two solutions will enable you to get Shingrix coverage.
Purchase Medicare Part D coverage
Medicare Part D is available to those with Medicare Part A and/or Medicare Part B. Depending on the coverage, Medicare Part D will protect both brand-name and generic drugs. Both commercially available vaccines, including Shingrix, are covered by Medicare Part D programs. You will have the shingles vaccine covered if you have Medicare Part D. The average monthly Medicare Part D premium in 2021 is $33.06.
Sign up for a Medicare Advantage Plan which includes Medicare Part D
Another choice is to join a Medicare Advantage Plan, also known as Medicare Part C. They are incredibly well-known. According to the Kaiser Family Foundation, 36% of Medicare recipients—or about 24.1 million individuals—are participating in Medicare Advantage plans. Private health providers sell Medicare Advantage options, which include Part A and Part B. Most contracts also provide prescription insurance as well as other services. Medicare Part C plans can also provide products and facilities not covered by Original Medicare, such as dental insurance, hearing aids, and glasses.
Only if you have a Medicare Advantage plan that has prescription drug benefits, can the Medicare Advantage plan include the Shingrix vaccine. Medicare Advantage options can be very competitive in terms of coverage. The average monthly premium is about $25, but certain policies have no rates at all. The regular monthly premium for Medicare Part B enrollees in 2021 is $148.50, according to the Centers for Medicare and Medicaid Services (CMS).
What is the Price of the Shingles Vaccine?
The average retail price for a single dose of Shingrix, the CDC-recommended shingles vaccine, is around $200. The regular copay for those who have met their deductible but haven't passed the Initial Coverage Level (ICL) would range from $0 to $164 (costs will differ greatly among the different Part D plans). You will be able to cover the expense of the shingles vaccine with GoodRx or other related companies' sale coupons.
Alternative To Using Medicare
I always encourage our clients to take a look at some of the free online discount coupons that are available. Most of my clients will check Good Rx. Depending on your Part D plan it may be less expensive to get the vaccine using a coupon instead of your Part D plan. This all depends on the Part D plan that you have. Quickly looking at Good Rx's website there is a coupon for $155 for the Shingrix vaccine. There are many of these coupons available online. Some other sites are Needy Meds, RxSaver, and I have seen Walgreens advertising one lately, although I haven't investigated it. If there's one that you use or like leave a comment below for other people reading this blog. You might be able to help some other people out like you. I will also investigate it as well.


Does Medicare Cover the Shingles Vaccine? — Conclusion
Original Medicare A and B don't cover the shingles vaccine. However Medicare dictates that whatever Part D plan you have must have coverage, but the costs you would pay under your Part D plan can vary greatly between plans. If you have a Medicare Advantage plan that also has Part D coverage then you will also have coverage. Whether you have a stand-alone Part D plan or your Part D coverage is embedded in your Medicare Advantage plan, you are likely going to need to pay deductibles and copays for the vaccine. An alternative you may want to look at is the online discount programs. I used Goodrx in this blog as an example, but there are many out there to look at.
Did you find my Does Medicare Cover the Shingles Vaccine blog beneficial? Please forward this to a friend or colleague!
About The Author — Christopher Duncan
I'm Chris Duncan, owner of Trusted Benefits Direct. As your Medicare advisor, I want you to know that my business offers superior solutions for everyone. I do not work for insurance companies, which allows me to serve you at a high level without any hidden agendas or conflicts of interest. All resources are provided at no cost because people must find peace of mind when looking ahead years down the line.
As an insurance agent, it's my goal to make your life easier. That includes the process of securing all types of coverage for you and your loved ones, including Medicare Supplements, Medicare Advantage, Medicare Part D, Final Expense life insurance services, and retirement security plans. You can reach me toll-free at 800-910-3382 or get a free quote on MedicareRateQuote.com with just a few clicks! Don't forget that I also offer contact forms if you would like more information from trustedbenefitsdirect.com – click here now!
I appreciate you looking through my article. If it is interesting to you, please subscribe to my YouTube channel. Don't forget to share this on social media channels such as Facebook and Twitter so your friends can read it too! I appreciate it when people take the time to comment or post their opinion of my articles to continue writing content related to Medicare Basics, Medicaid Made Clear, Medicare Explained, Medicare 101, and others. It's always nice to know that you're reading my blog! Of course, I'm looking forward to seeing more of you soon on my next blog!